Solution I
Solution I: Open the Word document in Microsoft Word and save it as "Web File".
You may choose to open the Word document manual and save it as "Web File" as the picture showing below. Please note: Do not save it as "Single File Web Page" or "Web Page, Filtered".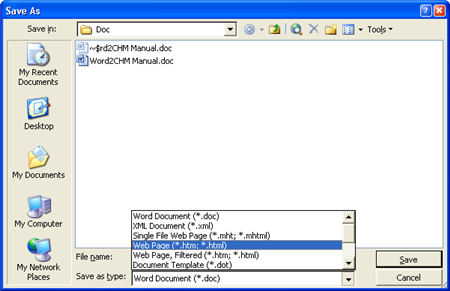 Then you can open the saved "Web File" by click the "Browse" button next to the "Source Word File" textbox in Word-2-CHM and convert it to CHM file as showing below.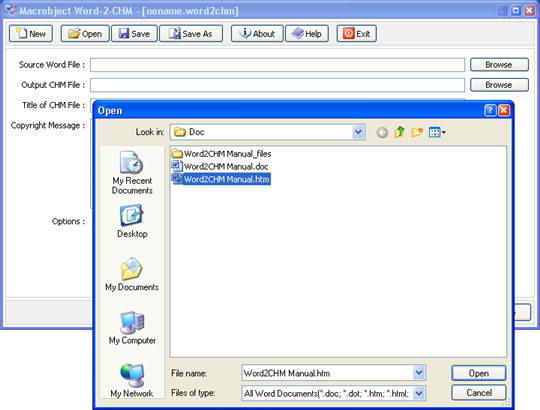 Related Topics