The Easy Mode is for creating help file/documents quickly, one at a time, without the full range of options.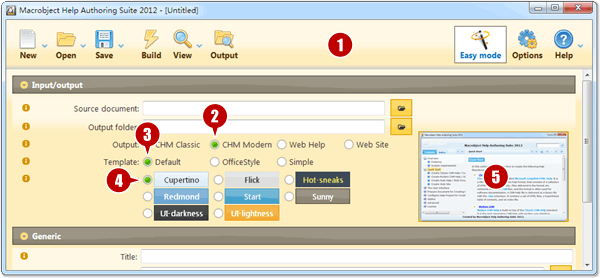 1. The toolbar
2. The selected output help/document format
3. The selected template for creating the help documents
4. The selected theme for creating the help documents
5. The preview image
The Advanced Mode provides many options for detailed feature control.  In this mode, Help Authoring Suite can create multiple help formats at one time.  To simplify your work process, you can set your favorite help settings and save them as default project settings or project template files.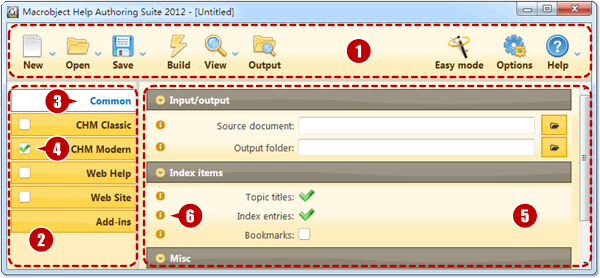 1. The toolbar
2. Tabs for Options, Components and Add-ins
3. The active tab
4. The selected output help/document format
5. Options for the active tab
6. Click to display the help topic for the option